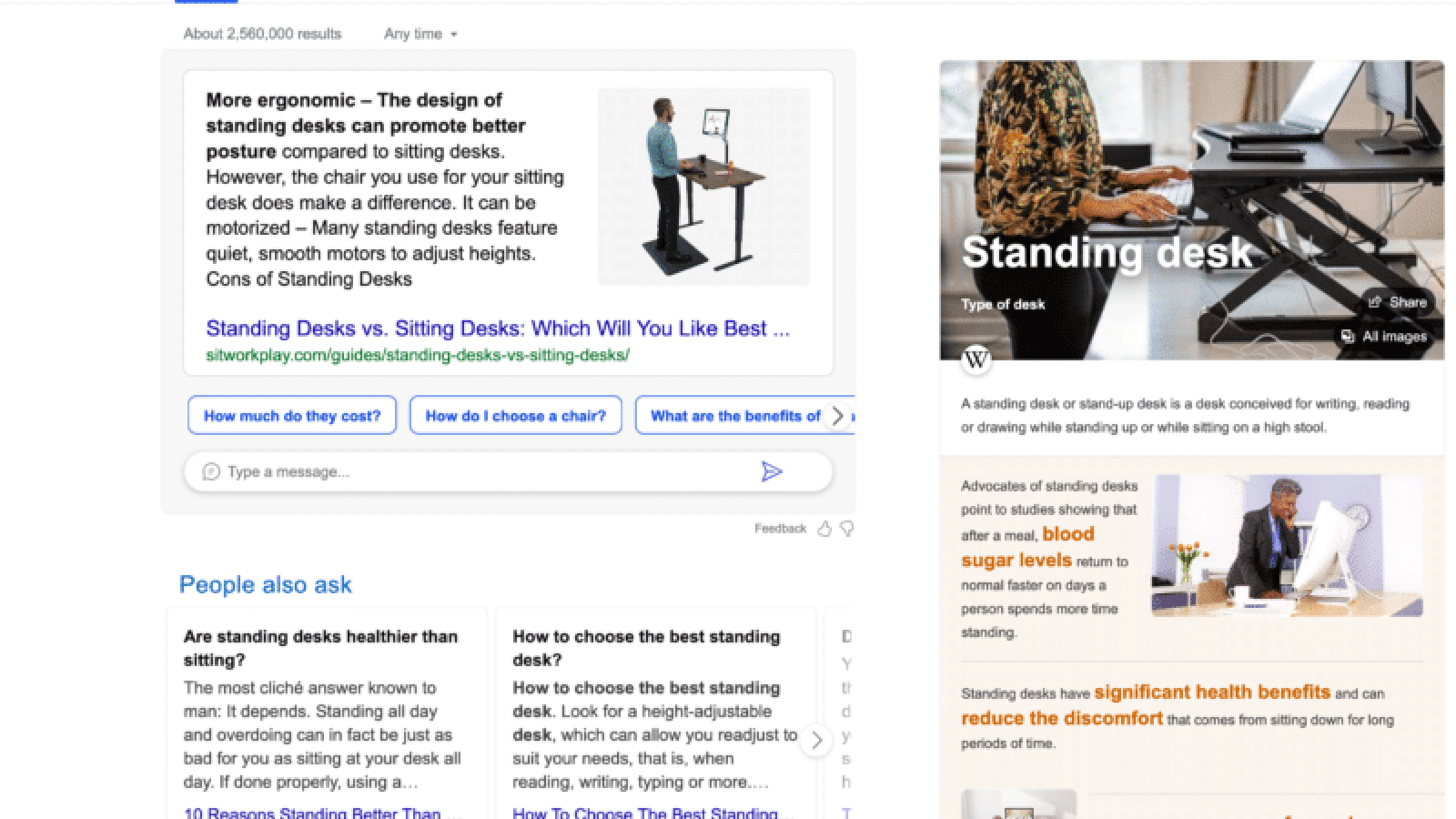 Bing adds Bing Chat answers to search results
Microsoft Bing has added Bing Chat answers in the Bing Search results in place of some of the answer boxes. We knew this was coming, as Mikhail Parakhin, who leads up Bing Search and Bing Chat, suggested would happen a week ago and now it seems to be here.
What it looks like. Here is a screenshot of one of many queries that triggers the Bing Chat answer in Bing Search:
What happens. When you search in any browser in Bing and you see this Bing Chat box come up, you can see the first answer above. But then if you want to click on an additional question in the Chat box or type your own message in that Chat box, it will lead you into Bing Chat.
Bing Chat only works currently in Microsoft Edge and when you are invited into the beta. So your journey with Bing Chat may end there in Bing Search. But yes, Microsoft is showing you a snippet of the power of Bing Chat and hoping you try to get into the beta.
Why we care. Watching how search may adapt over time with the rollout of AI chat features is interesting and also important for publishers, content creators, marketers and SEOs. If Bing will replace featured snippet-like responses with Bing Chat responses, that might impact click-through rates and traffic to your websites.
Here is one example of this happening right now.
Hat tip to David Iwanow for sending this to me.
The post Bing adds Bing Chat answers to search results appeared first on Search Engine Land.
from Search Engine Land https://searchengineland.com/bing-adds-bing-chat-answers-to-search-results-394524
via free Seo Tools