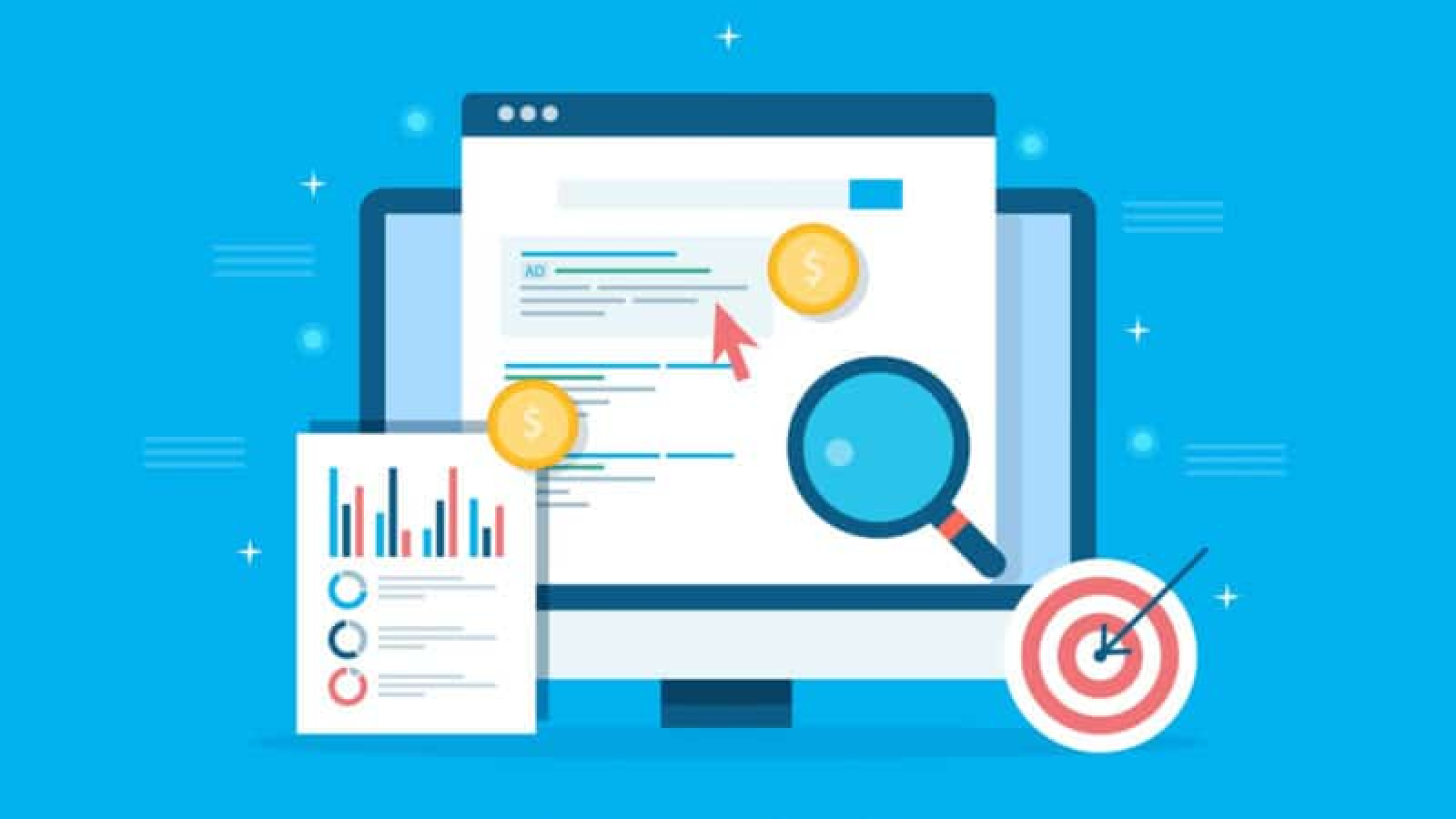 Five ways to harmonize PPC and SEO to boost ROI by Adthena
Everybody's feeling the pinch. Lingering recession worries mean budgets remain under close scrutiny, and digital marketers must show ROI for every move they make. CEOs are now looking at all investments under the microscope, which means CMOs should be investing in solutions that are part of a wider strategy and, more importantly, deliver financial ROI.
Data from Gartner shows that CEOs are planning more investment in digital than ever before, and they expect dividends in the form of top-and-bottom-line financial impact. For the search marketer, that demands a laser focus on consumer intent. Brands must lean heavily into the performance channels with the highest intent. That makes search a priority, and within search, Google looks to remain dominant, with ad revenue in the hundreds of billions and almost 60% of the global search ad market.
Search (both paid and organic) is high-intent by definition because users are actively looking for specific products and services and clearly communicating their interests with their keyword choices. What's more, search can provide a lot of real estate for the buck. Between paid and organic campaigns, a brand can appear multiple times on the SERP and pick up traffic from multiple sources.
With over 30% of search traffic clicking the first organic result in the list, it's safe to say that it pays to learn how to earn that coveted first result.
When paid and organic search campaigns work together, you not only spend more efficiently and optimize search results, you also create an opportunity to reallocate budget to reach big-picture goals like higher market share.
So, the Adthena team sat down with our partners at Conductor, the team behind the leading organic marketing platform, to assemble the five best ways to ensure your paid and organic strategies are aligned to drive maximum ROI.
Five ways SEO and PPC can work together
1. Allocate your paid spend using organic performance insights
Are your usual organic performers ranking lower than usual? Did an algorithm update upend your organic performance? Gathering insights through weekly keyword research allows you to closely monitor organic performance and use that information to make paid search decisions. If your organic SERP performance drops for some reason, an injection of paid juice can help you maintain page-one visibility while your organics catch up. If a recent demotion in organic drops your ranking, paid search can help you make up for the lost traffic and keep you in the game.
On the other end of the spectrum, what if your organic performance is killing it, and there's no paid competition in sight? That's a great time to conserve your paid budget and stop wasting money on "Lone Ranger" terms you are winning anyway (those where you have the top organic spot and no paid competition).
Industry-wide, Lone Ranger keywords drive millions in wasted paid search spend every month, and many brands keep needlessly spending on those terms simply because identifying them is labor-intensive.
But now, automation can easily fix that problem. Adthena's new solution, Brand Activator, helps brands save up to 20% on brand search by automatically pausing bidding on lone ranger terms and then resuming bidding if a competitor re-enters the auction.
This automatic toggle switch can save a huge amount of money, especially if your search landscape is volatile. For example, by identifying multiple high-volume lone ranger terms, Avanti West Coast was able to automatically stop needlessly spending budget on those terms and saved 32% each month without relinquishing clicks to competitors.
Organic insights are a great way to help you manage the gas pedal on your paid campaigns. You can use more gas when organic is underperforming; less gas when organic is winning anyway. And if you want to fully assert SERP dominance and your CPCs are reasonable? Double down on your organic success by putting the paid search pedal to the metal.
2. Shape your content strategy using SEM performance insights
A recent survey by Adthena and Conductor showed that 70% of marketers were more familiar with SEO than SEM. If you're one of them, it's time to get some intel from your PPC colleagues.
At the very least, you should know your top-performing paid terms. SEM is a great channel to test keywords you want to rank for organically. You can use these SEM insights to inform the high-cost paid keywords that make more sense to target through organic search.
Understanding your paid performance will help you invest in good content that incorporates high-value terms. You'll also maximize your budget by spending less on costly terms. Learn how Citi partnered with Conductor to break down information silos between paid and organic teams and enhance keyword targeting efforts in SEM and SEO.
3. Crank up your competitive research
Are your industry competitors also your SERP competitors? There will likely be some crossover, but you may find that your biggest rival for organic rankings may be Wikipedia or a news outlet. It's essential to categorize your competition and shape your tactics accordingly.
Some of your largest competitors may be publications or content creators. It is important to look at the type and format of the content driving competition and find ways to create more value in the resources you provide to your audience. Are they sharing how-to video content, comparison lists and in-depth product reviews? How can you adapt these tactics to work for your website content?
How are your competitors performing in paid vs. organic? Are there gaps you can exploit?
What campaigns perform best for them, and can you produce similar content? Who is outperforming you and why? Don't just throw money at an auction before understanding the bigger competitive picture. You can use SEM insights to identify what your competition is bidding on and target those areas with PPC and/or SEO to ensure you are investing dollars where they will have the most impact and help you outperform key competitors.
4. Follow SEO best practices when you create paid campaigns
Here's a PPC checklist straight out of the SEO playbook.
Avoid self-sabotage. Duplicate content can cause Google to ding your performance. So, for example, if on a PPC landing page, you duplicate an existing piece of organic content, no-indexing the page may improve your rankings.
Don't compete with your partners. If you have multiple domains, partners, or affiliates, be sure you're not bidding against them in paid search and paying artificially inflated CPCs as a result. Look at your campaigns holistically, and divvy up to each partner the keywords that perform best for them.
Make it easy for search engines. Optimize your metadata, and do keyword research to identify valuable long tails and question keywords, for example.
Adjust your page URLs for maximum SEO value (if you can.)
Get your technical ducks in a row. Fast load speed and an overall good UX drive conversions from paid and organic traffic. They also benefit organic rankings by reducing bounce rates.
5. Get everyone on the same page (page one!)
Nearly 40% of the marketers we surveyed felt their SEO and SEM teams were not aligned. That's low-hanging fruit for improving your digital ROI. Improve your cross-team communication and collaboration to create a harmonious and holistic search strategy that maximizes ROI for the business.
Agencies can attest that when the paid and organic teams work together, they create a lot more value for their clients. The same is true within a marketing organization. Regular meetings, full transparency, and a sense of common purpose will help the entire organization spend wisely and perform well.
And with all the savings you generate by trimming waste and boosting search efficiency? You can conserve budget, or you can strategically reinvest it to capture market share, turning a gloomy economic climate into an opportunity for growth.
Find out more
For a deeper dive, including the audience Q&A, watch the full webinar with Adthena's senior customer success manager Alice Tonks and Conductor's SEO success manager, Ryan Maloney.
This article was written by Adthena in partnership with Conductor.
The post Five ways to harmonize PPC and SEO to boost ROI appeared first on Search Engine Land.
from Search Engine Land https://searchengineland.com/ways-to-harmonize-ppc-and-seo-to-boost-roi-394128
via free Seo Tools