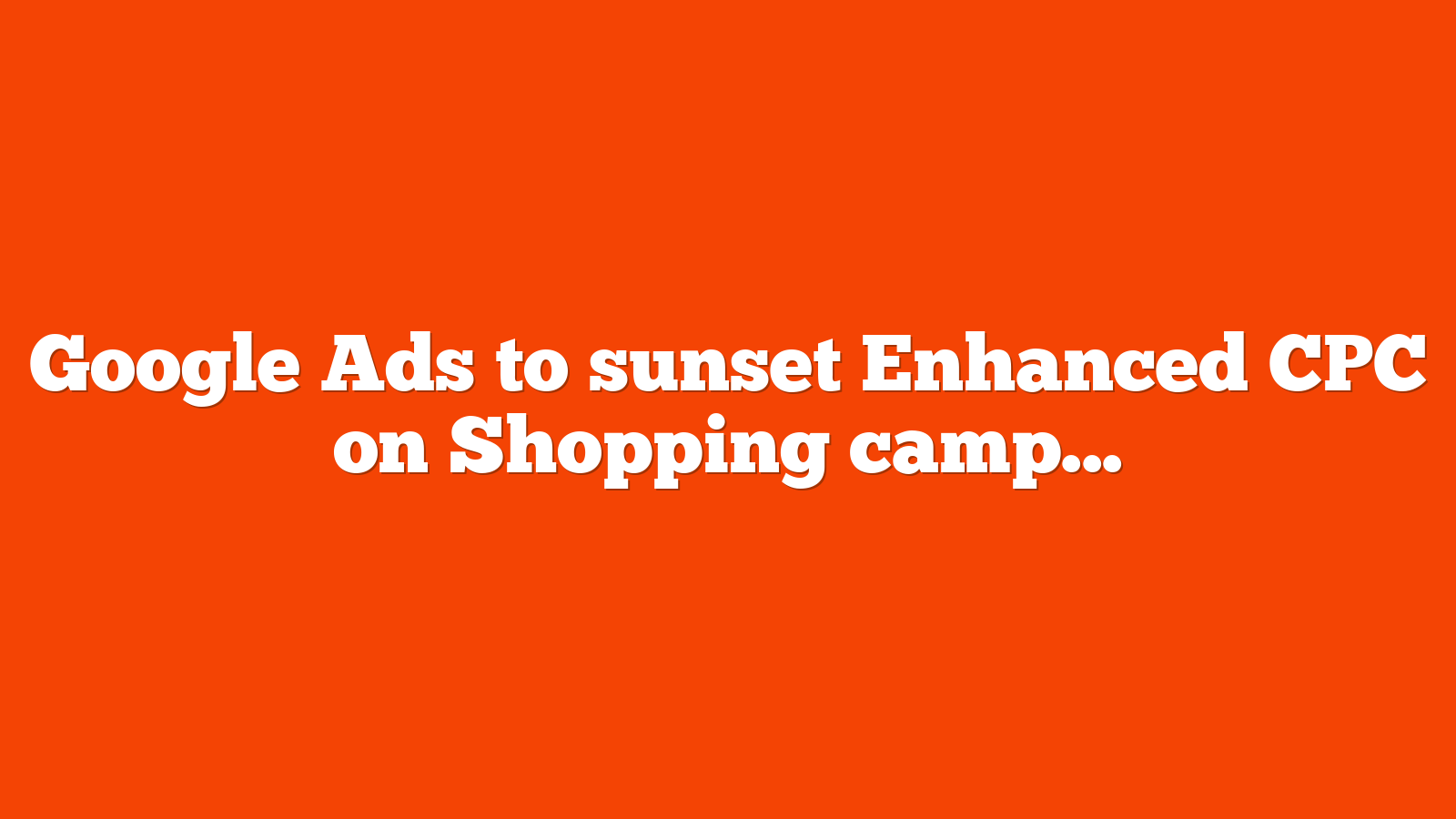 Google Ads to sunset Enhanced CPC on Shopping campaigns
Google Ads Shopping campaigns will no longer use Enhanced cost-per-click (eCPC) from October 2023.
Instead, Shopping campaigns using eCPC will behave as though they are using Manual CPC bidding.
Why we care. It's important to stay up-to-date with changes Google is implementing, especially in Q4 just before the holidays. Switching over to Manual CPC bidding will give marketers more control over their bids and budgets which could be advantageous, however, this process requires more time and attention to manage.
Why now? Google explained that it is simply adopting more advanced strategies and campaigns as its technology improves. In a statement, the search engine pointed out that eCPC was launched more than ten years ago, and new strategies, such as target ROAS, Maximise conversion value and fully automated campaigns like Performance Max, can help you achieve the same or better results.
Next steps. If you are using eCPC, Google recommends taking the following actions:
In your Standard Shopping campaigns, try the one-click Target ROAS experiments for Shopping, which you can find in your campaign settings.
Alternatively, you can trial Google Ads' newest fully automated solution, Performance Max campaigns.
If, on the other hand, you decide not to take any action by October, your campaign will simply continue operating as it is using Manual CPC bidding.
---
Get the daily newsletter search marketers rely on.
---
Deep dive. For more information or if you have any questions about the upcoming change, you can reach out to your account team or contact the Google Ads team at any time.
The post Google Ads to sunset Enhanced CPC on Shopping campaigns appeared first on Search Engine Land.
from Search Engine Land https://searchengineland.com/google-ads-enhanced-cpc-shopping-campaigns-sunset-430685
via free Seo Tools