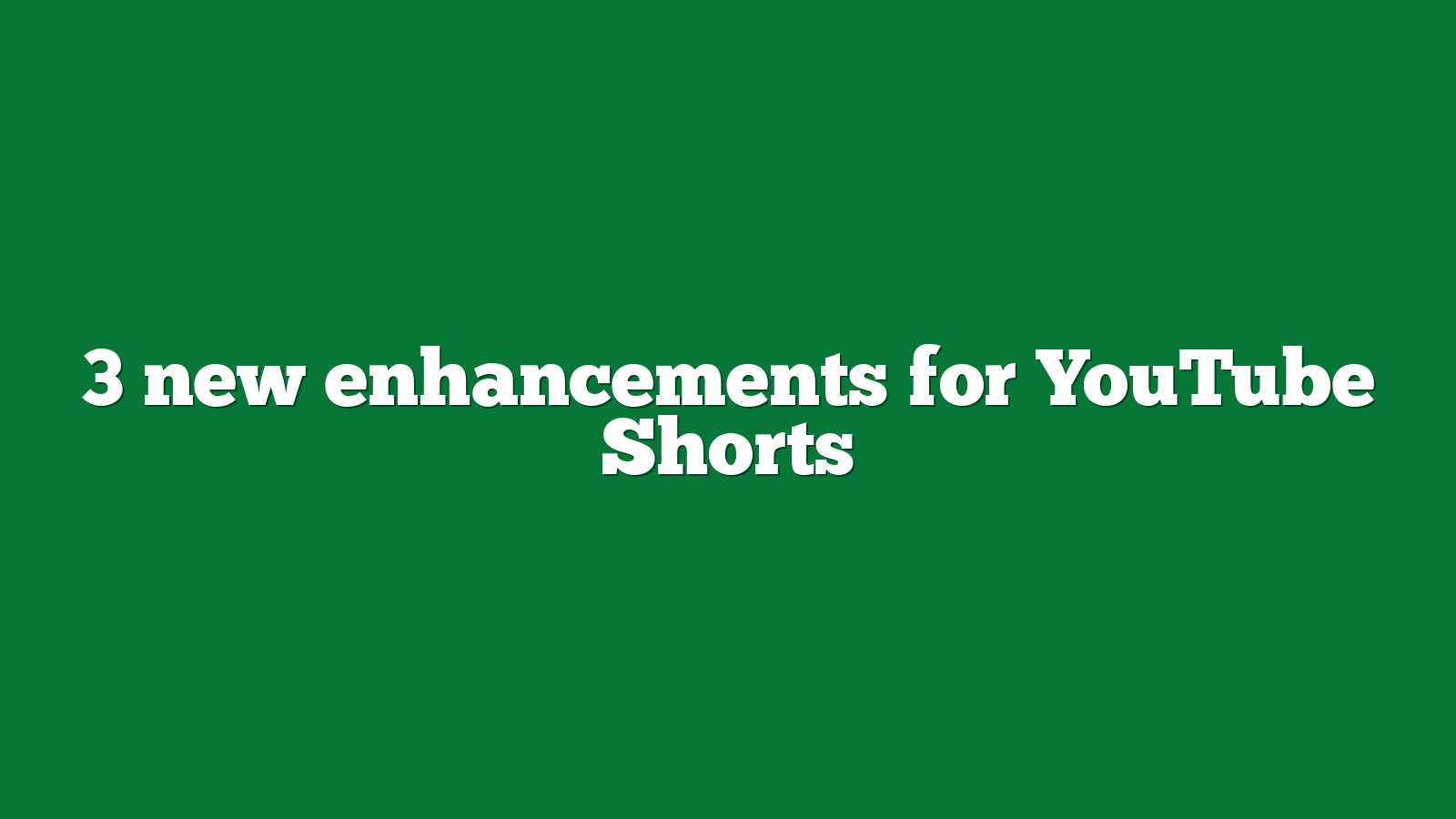 3 new enhancements for YouTube Shorts
This week YouTube announced new strategies for incorporating Shorts to engage new audiences.
Expanding Shorts into Video reach campaigns
Positioning alongside trending Shorts content
First Position on Shorts
Incorporating Shorts to optimize reach. Shorts is being integrated into Video reach campaigns, which employ Google AI to present the most effective combination of ads, enhancing reach and efficiency on YouTube.
In-feed video ads are also being added to Video reach campaigns to increase opportunities for audience engagement across the platform. Paramount+ was among the early partners to experiment with the updated version of Video reach campaigns.
With the Video reach campaigns update, advertisers can simply upload a 60-second (or shorter) vertical video along with other assets. Alternatively, existing horizontal creative can be adapted and optimized for vertical screens using YouTube's AI-powered campaign setup tools.
Positioning ads alongside trending Shorts content. YouTube Select enables advertisers to place their ads alongside the most popular content on the platform within a brand-safe environment. The same technology is now being applied to Shorts, allowing brands to reach 1.5 billion logged-in monthly Shorts users.
YouTube Select Run of Shorts lineup. This ensures that ads appear next to the most popular and relevant videos in users' Shorts feeds, keeping brands at the forefront of viewers' minds. The First Position on Shorts pilot, available through YouTube Select, allows advertisers to make a strong initial impression in a highly immersive setting by ensuring their ad is the first one viewers see when they open YouTube Shorts.
Leveraging YouTube's long and Shorts content YouTube offers a wide variety of content, including different entertainment categories, music genres, and video formats (live, short, long, podcast, and music). Both Shorts and long-form videos contribute to viewer engagement and discovery on the platform, making YouTube the preferred destination for creator and short-form content consumption.
By incorporating YouTube into awareness campaigns, brands can reach more people with their creative messaging while users enjoy their favorite content. YouTube's products and tools make short-form video advertising a seamless addition to campaigns, helping brands of all types maintain relevance and connections with today's viewers.
Dig deeper. Read more about the new Shorts updates on the Google Ads & Commerce Blog.
Why we care. By incorporating short-form videos into their campaigns, advertisers can tap into new audiences, enhance their reach, and improve brand recall. This creates an ideal environment for brands to stay relevant, connected, and top-of-mind for today's viewers, ultimately driving better results and fostering long-term brand loyalty.
The post 3 new enhancements for YouTube Shorts appeared first on Search Engine Land.
from Search Engine Land https://searchengineland.com/3-new-enhancements-for-youtube-shorts-403991
via free Seo Tools