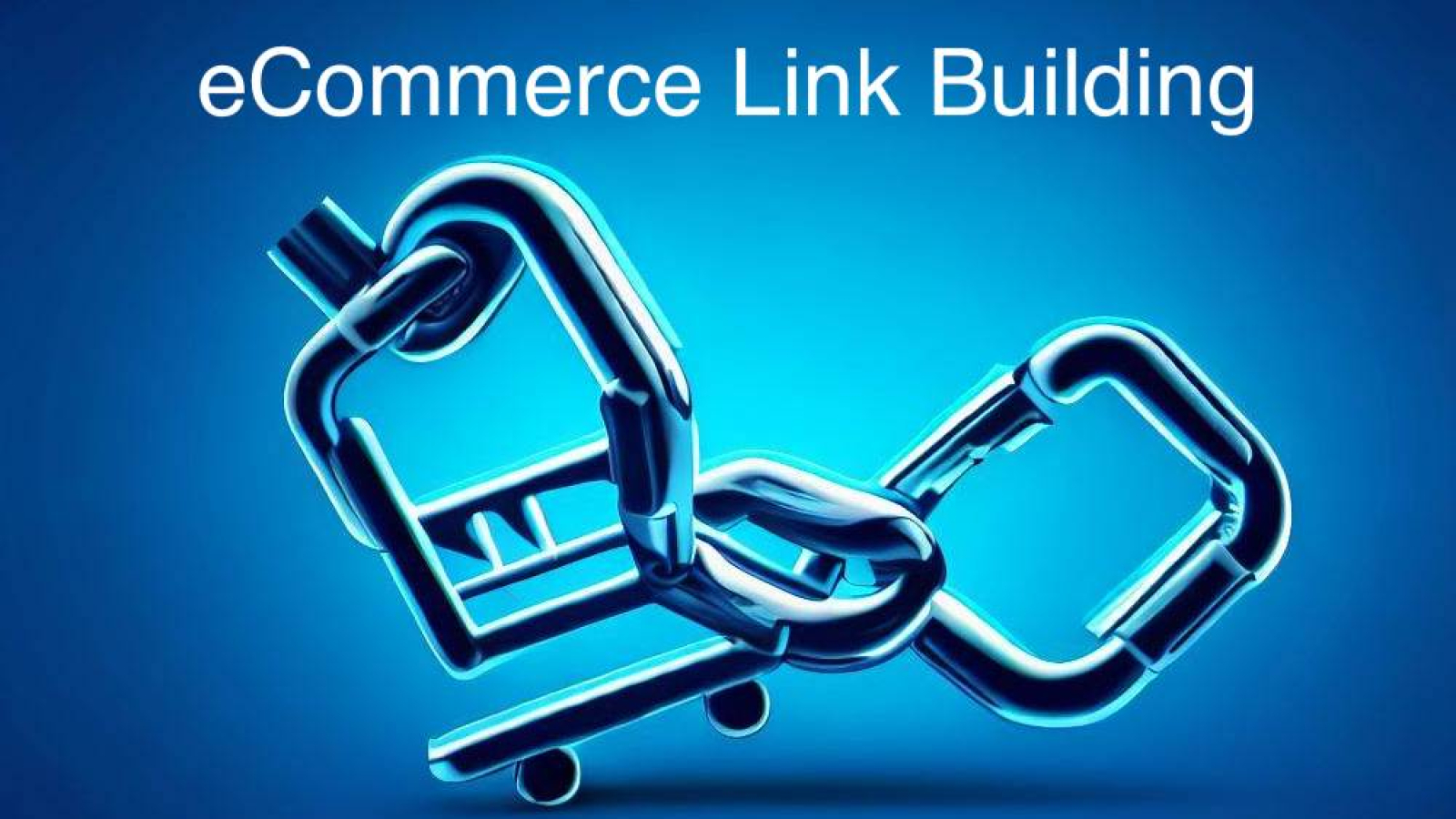 6 link building techniques for ecommerce
In ecommerce SEO, ranking category, product or brand pages should be the main focus of most efforts.
Sitewide conversion rates for ecommerce hover around 2-3%, but product pages can reach over 30% (average of 7%) in the right scenario.
But getting links directly to these pages can be time-consuming for many in-house SEOs. 
This article covers six effective link building tactics for ecommerce brands today.
Ecommerce link building: Challenges and solutions
For ecommerce sites, driving traffic to category, brand and product pages can lead to greater returns.
But earning links to these pages is complicated as many of the highest quality publishers prefer to link to informational content.
Many ecommerce sites also don't build long-form, helpful content because blogs and content hubs tend not to yield direct sales and often take months to rank.
In addition, affiliate sites with robust link profiles to long-form content frequently outrank established brands.
But SEOs have found ways to overcome common ecommerce link building hurdles.
Content-led link building coupled with internal linking for ecommerce provides links to your target pages indirectly. This is important because long-form content generates up to 70% more links than short-form content.
Building homepage links or profile image links through guest posting, podcast guest appearances, PR, and webinars. Typically, you can get the site or podcaster to link to the homepage of your site and even a link to your headshot hosted on your website.
Paying for links is just as common now as it has ever been, but it's important to note that it's against Google's link spam guidelines
Build and maintain a list of relationships with publishers. Cold email campaigns typically have a reply rate of under 10%, so having a contact that knows you will save a lot of time with a higher response rate.
Find content that already mentions your brand or the brands you sell with unlinked brand mentions.
Let's explore these ecommerce link building techniques in depth.
1. Unlinked brand mentions
An unlinked brand mention is an existing article or webpage that mentions your brand name, the brands you sell or team members' names but doesn't have an active link pointing to your site. These options work to secure links to the homepage or brand pages.
You can find unlinked brand mentions using Google Alerts or Ahrefs.
Set up Google Alerts
Start by setting up Google Alerts for your brand name and variations of it. This will send you an email notification whenever your brand is mentioned online.
You can then check if the mention includes a link to your website and, if not, reach out to the site owner to request a link.
Use Ahrefs Content Explorer and Batch Analysis tool
Ahrefs' Content Explorer can help you find unlinked mentions of your brand or the brands you sell.
Just follow these steps:
Log in to your Ahrefs account and click on "Content Explorer" in the top menu.
Type in your brand name in the search bar and press Enter.
Apply the "One article per domain" filter to avoid multiple results from the same website.
Export the list of articles mentioning your brand.
Go through the exported list and manually check if each mention has a link to your website. You can use the "Find" function in your browser (Ctrl + F or Command + F) to search for your brand name and check if it's linked.
Once you have a list of URLs with unlinked brand mentions, you can use Ahrefs' Batch Analysis tool to gather more information about each website.
This will help you prioritize which websites to contact for link building opportunities.
Go to "More" in the top menu of Ahrefs and click "Batch Analysis."
Paste the list of URLs with unlinked brand mentions and click "Start Analysis."
Once the analysis is complete, you can see metrics like Domain Rating (DR), Ahrefs Rank (AR), and the number of referring domains for each website. Use these metrics to prioritize which sites to contact for link building opportunities.
2. Reverse product image link building
Reverse image link building involves finding websites using your images without proper attribution or a link.
Finding images that are not properly attributed is relatively simple but still time-consuming.
Identify your original images
Choose the images on your website that are original and unique, such as infographics, custom illustrations, or high-quality and custom photographs.
Perform a reverse image search
Use a reverse image search engine like Google Images or TinEye to find websites that have used your images.
Analyze the results
Manually review the list of websites and check if they have provided proper attribution and a link to your site.
Gather contact information
Find the contact details of the website owners or content creators on each site, such as email addresses or contact forms from the site.
---
Get the daily newsletter search marketers rely on.
---
3. Resource page link building
A resource page is a webpage specifically designed to list and link to valuable resources, tools, or content related to a particular topic or industry.
The process of resource page link building typically involves the following steps:
Identify your link-worthy content
Start by identifying or creating high-quality, valuable, and informative content on your website that would fit resource pages well.
This could include blog posts, articles, tutorials, guides, infographics, tools, or other content types that provide users value.
Find relevant resource pages
Search for resource pages in your niche or industry that might be interested in linking to your content. You can search Google for queries like these (replace "keyword" with your target keyword or niche topic):
"keyword" + "resources"
"keyword" + "useful links"
"keyword" + "helpful resources"
"keyword" + "links"
Evaluate the resource pages
Analyze the quality and relevance of the resource pages you find. Look for pages with high domain authority, good user engagement, and relevant content.
Craft a personalized outreach email 
Write a polite, personalized email to the website owner or editor explaining who you are and why you believe your content would be a valuable addition to their resource page.
Be sure to mention the specific benefits your content provides and how it would be helpful to their audience.
4. Build a database of publishers
Plenty of tools can help you prospect lists of sites, but not all allow you to upload your own list and then manage outreach to the contacts.
I've found that Pitchbox works well for this, but you can also use tools like Buzzstream, which is much cheaper.
Pitchbox is an outreach and link building tool that simplifies finding potential websites to connect with, automating outreach, and managing relationships.
Here's how you can build a database of sites using Pitchbox:
Set up a new campaign
In the Pitchbox dashboard, click on the "Campaigns" tab and select "Create New Campaign."
Enter a name for your campaign and choose your desired campaign type (such as "Blogger Outreach" or "Link Building").
Configure your campaign settings
Customize your campaign settings, such as the email account you'll use for outreach and the domains you want to exclude (e.g., competitors or sites you've already connected with).
Conduct a prospect search
In your campaign's "Prospects" tab, click "Add Prospects" and select a method for finding potential websites to include in your database.
You can use Pitchbox's built-in search, import a list from another tool like Ahrefs or Semrush, or manually add websites.
If you choose Pitchbox's built-in search, enter your target keywords and select your desired search method (such as "Blogger," "Resource Page," or "Guest Post"). Pitchbox will then generate a list of relevant websites for your campaign.
If you prefer to import a list of websites, export the list from your preferred SEO tool in CSV format and then upload the file to Pitchbox.
Review and filter your prospects
Once you have a list of potential websites, review the list and filter out any irrelevant or low-quality sites.
You can use Pitchbox's built-in metrics, such as domain authority (DA), to help evaluate the quality of each website.
Click the checkbox next to each website you want to include in your database and click "Add Selected Prospects."
5. Podcast interviews
You can use simple podcast directories to pitch your own or find a podcast booking service. Preparing for a podcast can consume a lot of time, so you'll want to find a few targeted podcasts that are hyper-relevant to your niche.
Try searching through Stitcher, Podbean, or TuneIn and building custom outreach.
Identify your niche
Determine the niche you want to reach and the goals you want to achieve by appearing on a podcast.
Research podcast directories
Look for podcast directories that are relevant to your niche or industry, and make a list of potential podcasts that you want to pitch.
You can use the examples provided earlier or do a Google search to find additional directories.
Listen to episodes
Before pitching, listen to a few episodes of the podcasts to better understand the show's format, style, and tone.
Develop your pitch
Craft a compelling pitch highlighting why you would be a valuable guest on the podcast.
Be sure to include a brief introduction of yourself, your area of expertise, and why you would be a good fit for the show. Also, mention any relevant topics you could discuss or offer a unique perspective.
Send your pitch
Contact the podcast host or producer via email or Twitter. Keep your pitch concise, personalized, and professional.
6. Rank curated statistical pages
This is one of my favorite approaches to securing links for ecommerce sites.
Ecommerce sites don't always have a ton of resources to do unique studies, so a simple way to execute this is by curating statistical pages.
Curate a list of statistics from government data websites or primary data studies and spend time aggregating them for the reader so they don't have to.
As you can see in the screenshot below, this list of 50 crazy stats and facts ranks for "promotional product statistics," and as a result, will secure links naturally as journalists and bloggers search for statistics to reference.
Conclusion
Ranking category, product, or brand pages in Google search results is essential for ecommerce businesses to drive high conversion rates. However, securing high-quality backlinks to these pages can be challenging due to the nature of ecommerce.
To overcome these challenges, you can combine content-led link building, strategic internal linking and creative outreach techniques.
By employing these strategies, ecommerce businesses can overcome the challenges associated with ecommerce linking and improve their search engine visibility.
The post 6 link building techniques for ecommerce appeared first on Search Engine Land.
from Search Engine Land https://searchengineland.com/6-link-building-techniques-for-ecommerce-395224
via free Seo Tools