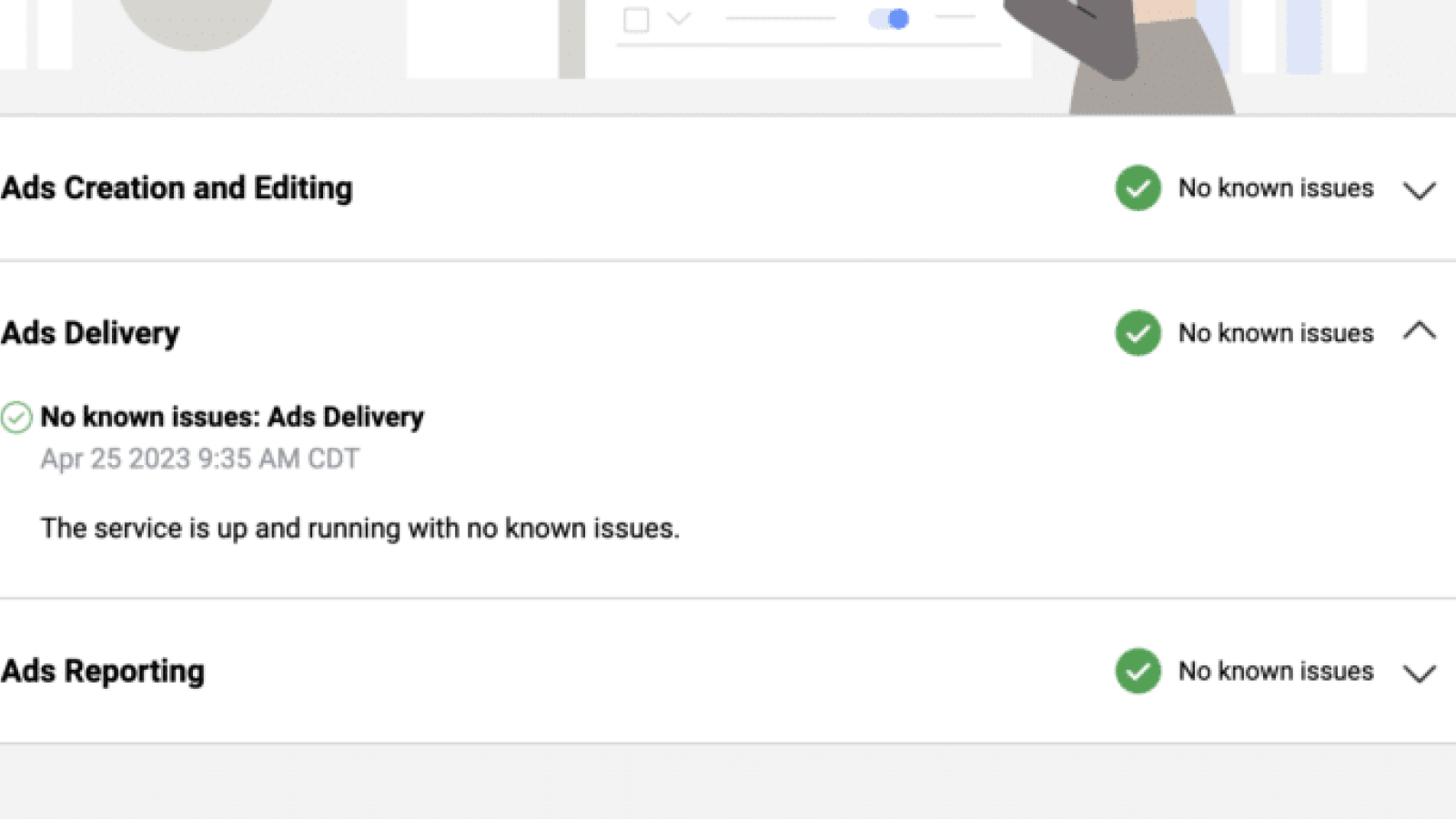 A catastrophic Meta bug caused overspending, higher-than-average CPA's
On Sunday, multiple Meta advertisers noticed their accounts had spent up to four times their daily budget in a matter of hours. Advertisers also noticed their average CPA's (cost per acquisition) had nearly tripled in the same time period.
What happened. Meta has been quiet on the issue. They have not addressed the issue publicly or made a statement.
However, Search Engine Land contributor Curt Maly, who is in a Meta group for Facebook advertisers, said that Meta had posted the following statement inside the group:
"Earlier yesterday, beginning at 1AM PT, an issue caused some ads, primarily on Facebook (and to a lesser extent on Instagram) to have higher variability in spend and delivery.

This issue has since been resolved, and you should see that your campaign delivery has returned to normal across platforms, including on Audience Network. If you paused your campaigns as a result of this issue, you should now unpause them.

We've identified the root cause of this issue — which was a problem with an automated system — and we've put measures in place to improve our systems moving forward.

We sincerely apologize for any inconvenience this may have caused, and appreciate your understanding and patience during this time.

We are still investigating the overall impact of this issue, including the possibility of refunds for advertisers."

Meta spokesperson
So, a few things with this statement, Maly says:
Facebook automates everything, so this does not come as a surprise
I am surprised how this was a global issue, seen world wide. Typically, Meta tests new automation in small batches, something broke.
Meta automates everything from ad review, ad account review, customer service and so much more. At this point, the only way for META to scale and be more profitable with ads, is to automate, automate, automate.
Meta used automation to turn back on paused ads, how did Meta know what ads to turn back on globally? I am sure there were lots of people who paused ads and wanted them to remain paused.
Crickets from Meta. Meta has not made a public statement or addressed the issue on Twitter or any other platform (open to the general public). At least when Google has issues, Ads Liaison Ginny Marvin is on top of it.
Meta does have an outage tool you can use to see if there are any known glitches. On Sunday it showed that there was a "Major Disruption" in the Ads Delivery category. Now, that status is back to normal.
What a mess. Here's what other advertisers are experiencing.
Why we care. This is a major glitch that could affect any Facebook advertiser. Check your ad campaigns and pause any that are overspending. We don't know for sure if Facebook is going to issue refunds, what caused the issue, if it's fixed, and how they're going to make it right, but check back for more info.
The post A catastrophic Meta bug caused overspending, higher-than-average CPA's appeared first on Search Engine Land.
from Search Engine Land https://searchengineland.com/a-catastrophic-meta-bug-caused-overspending-higher-than-average-cpas-396035
via free Seo Tools