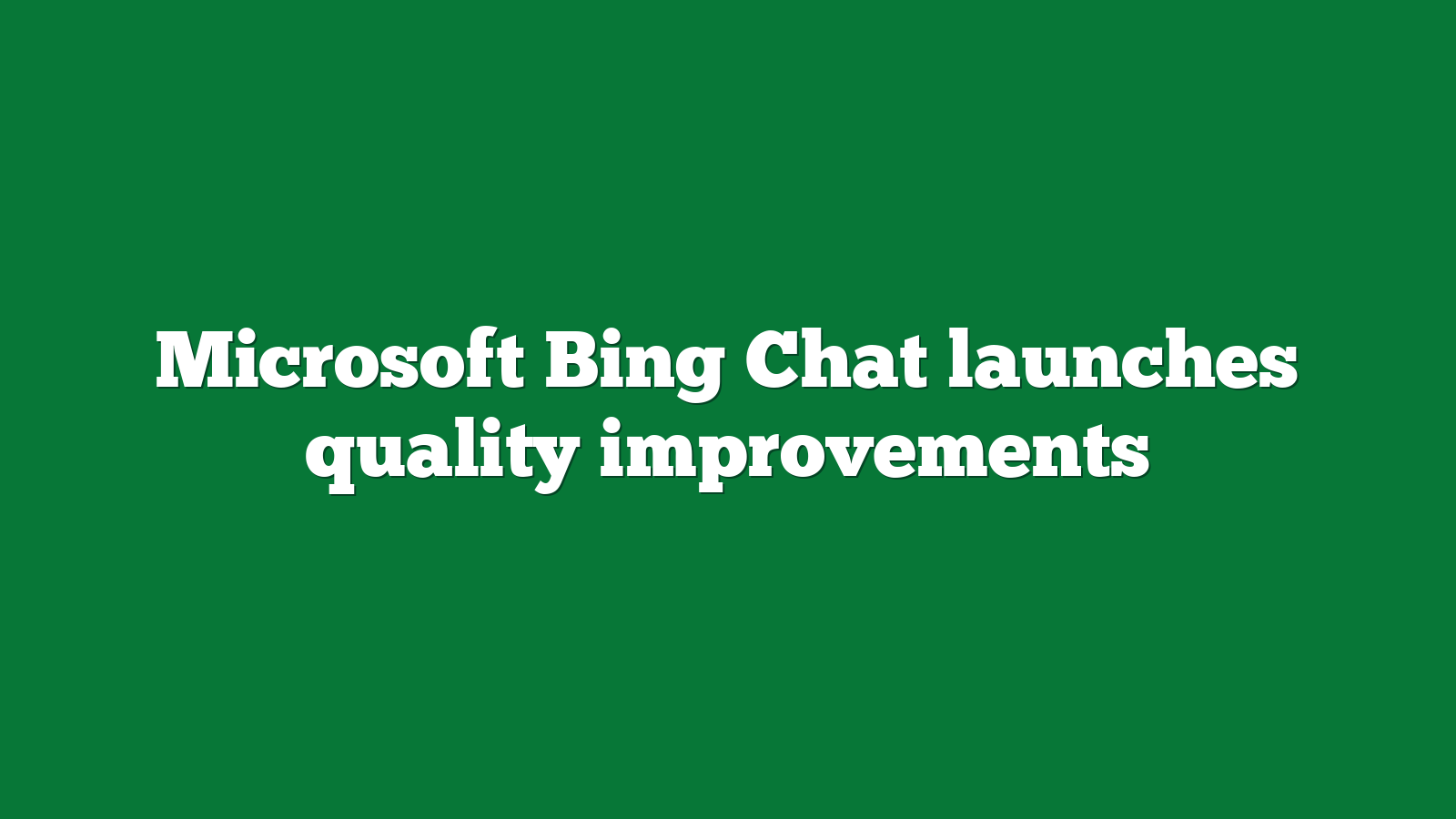 Microsoft Bing Chat launches quality improvements
Microsoft released version 96 of the Bing AI chat feature earlier this morning. This new update brings quality improvements such as a higher response rate to chats and also fewer "hallucinations," Mikhail Parakhin, the CEO of Bing, wrote on Twitter.
What is new. Mikhail said the two main improvements to Bing AI chat include:
Significant reduction in cases where Bing refuses to reply for no apparent reason
Reduction of instances of hallucination in answers
Here are those tweets:
As a reminder, Microsoft had to limit the number of chats due to these issues.
Tone not live. Yesterday, Mike Davidson, Corporate Vice President, Design & Research at Microsoft, on Twitter said the ability to pick a tone for Bing Chat was live for some, but Mikhail said not just yet. It might launch in the coming days, he said.
Why we care. Again, it's fascinating to follow all these rapid changes from Microsoft on its new Bing AI Chat. Keeping an eye on what Microsoft is doing to improve the quality of the results, how it responds to criticism, and more is something that is not just fun and exciting to stay on top of, but may teach us about how we can leverage these features to garner more traffic to our sites.
I wonder if anyone will pick up on these quality improvements but the speed of these updates to Bing Chat is so much fun to see.
The post Microsoft Bing Chat launches quality improvements appeared first on Search Engine Land.
from Search Engine Land https://searchengineland.com/microsoft-bing-chat-launches-quality-improvements-393683
via free Seo Tools