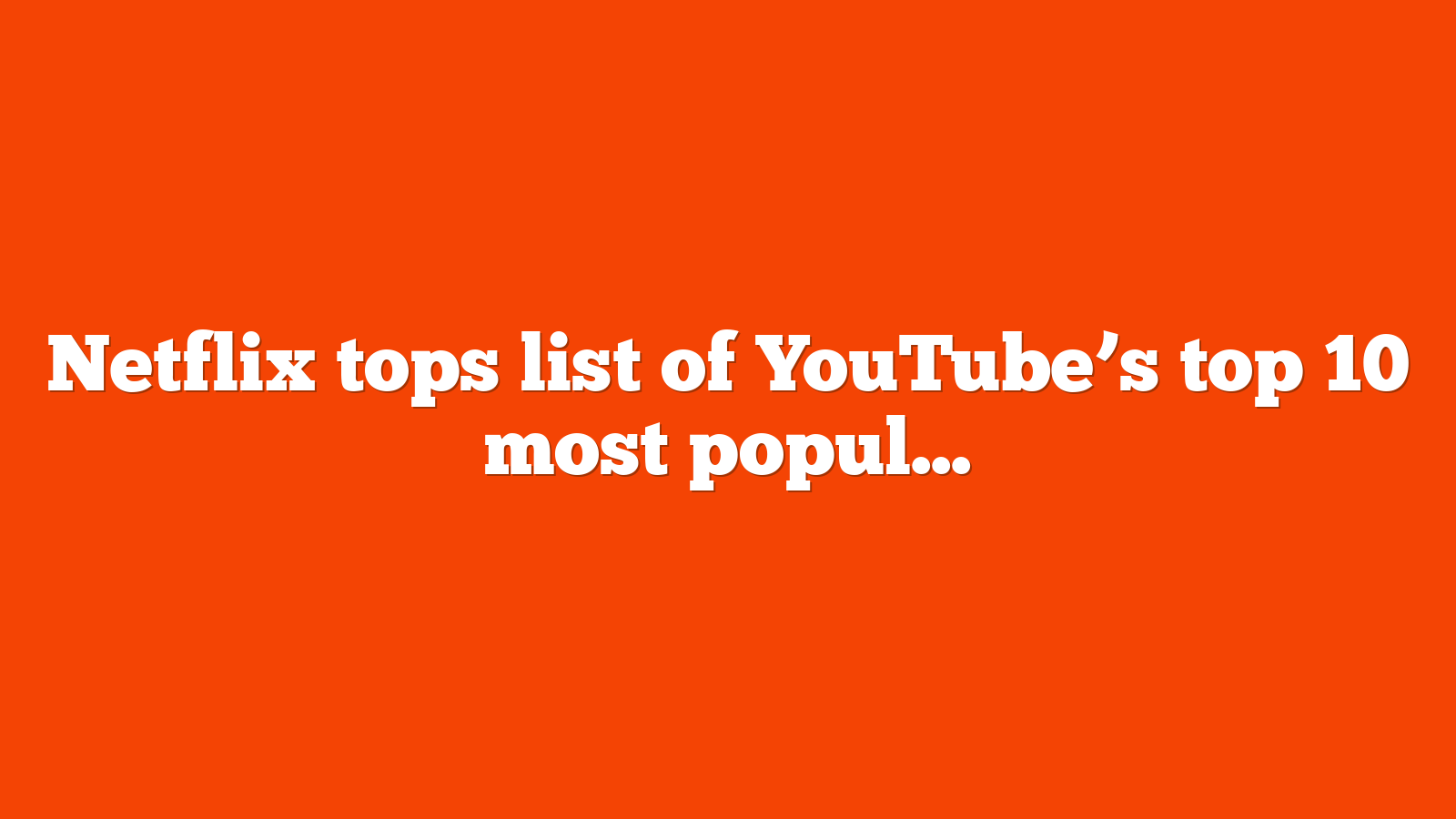 Netflix tops list of YouTube's top 10 most popular video ads
With 39 million views, Netflix's "Wednesday" earned the top spot on YouTube's Cannes Ads Leaderboard 2023, a roundup of the top global video ads since last year's festival.
Leading video ads trends. Music (Telecom Egypt, Qatar Airways, Orange Egypt, Burger King), authenticity (Peacock, Netflix, HBO Max/The Last of Us), cross-generational appeal (Bulgari, Peacock) and emotion (HBO Max, Bulgari and Qatar Airways) were the hooks that elevated the most popular video ads to earn more than 214 million video views, according to YouTube.
Why we care. YouTube is the most popular U.S. streaming service on TV screens, with an estimated 150 million unique viewers. It is also a profitable platform for creators. Video ads continue to be a great way to drive views by telling stories that connect with your target audience.
YouTube's top 10 most popular global video ads
These were the top 10 most popular video ads globally from June 2022 to May 2023, along with how many views they have as of publishing.
"The ad ranking is determined using some of YouTube's strongest signals of viewer choice – including factors like organic and paid views, watch time and audience retention (i.e. how much of a video people watched)," YouTube noted.
10. Burger King: Whopper Whopper (Extended)
9. Peacock: Kevin Hart can't stop attacking 'old' celebrities #shorts
8. Bulgari: Unexpected Wonders – a movie by Paolo Sorrentino
9.3 million views
7. Orange Egypt: World Cup 2022 campaign – Crazy about Football
19 million views.
6. Galaxy S23 Ultra: Official Introduction Film
5. Qatar Airways: C.H.A.M.P.I.O.N.S – official FIFA World Cup song featuring DJ Rodge and Cheb Khaled
23 million views
4. Max: The Last of Us
24 million views
3. Apple: Introducing iPhone 14 Pro
26 million views
2. Telecom Egypt: WE Summer Campaign 2022 – Akram Hosny
33 million views
1. Netflix: Wednesday Releases Thing In New York
Dig deeper. YouTube year in review: The top 10 ads of 2022
The post Netflix tops list of YouTube's top 10 most popular video ads appeared first on Search Engine Land.
from Search Engine Land https://searchengineland.com/youtube-ads-leaderboard-0622-0523-427874
via free Seo Tools