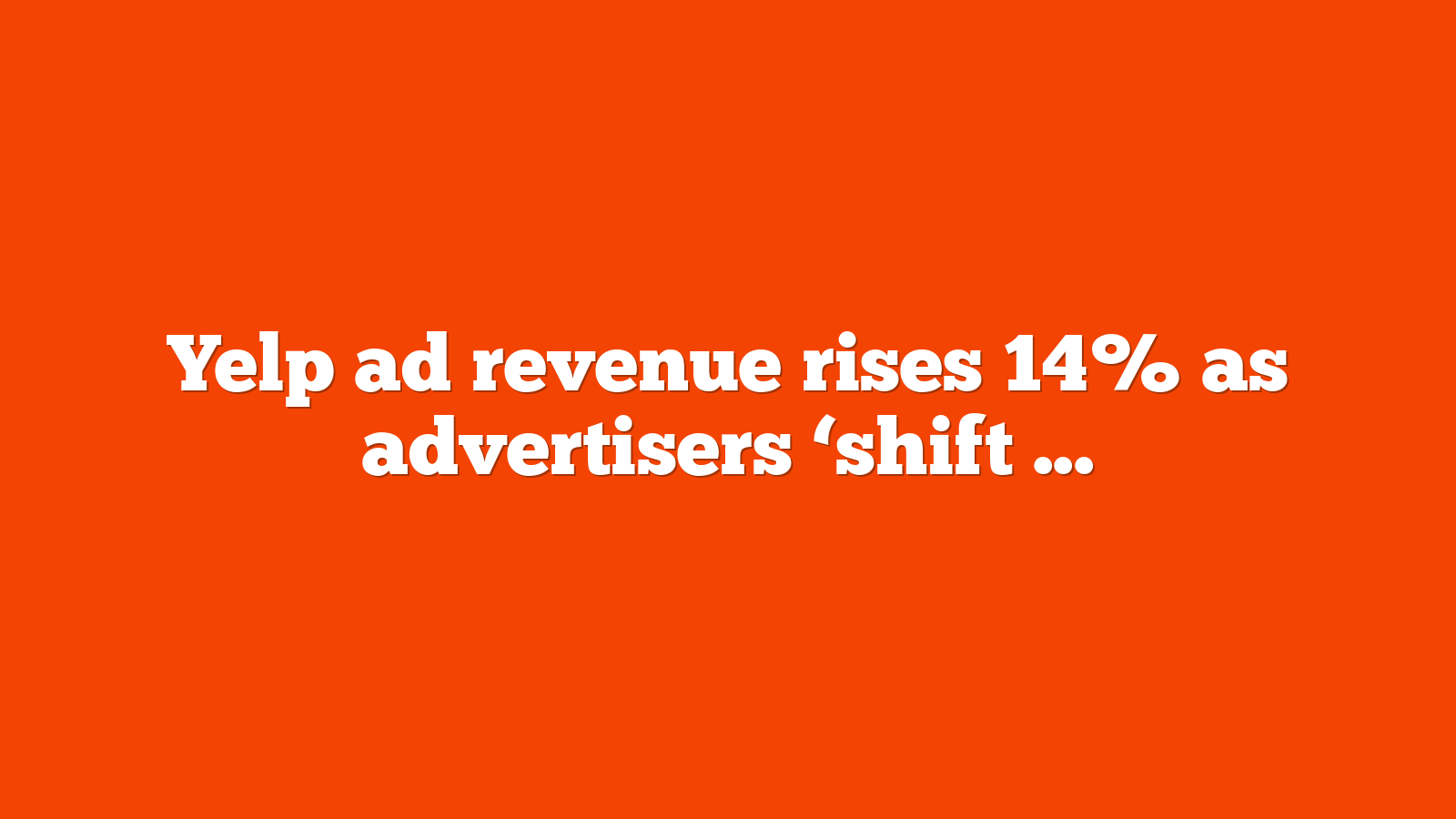 Yelp ad revenue rises 14% as advertisers 'shift towards performance marketing' 
Yelp has reported better-than-expected advertising revenue in the second quarter of 2023, year on year.
Advertising revenue reached just shy of $322 million, which is a 14% increase from the second quarter of 2022.
The strong performance helped boost total net revenue up 13% year-on-year to $337 million, ahead of the Street consensus at $325 million. 
Why we care. The increase in ad spend is positive news for the digital marketing sector as it shows that trust and stability is returning faster than was forecast following the slump triggered by the economic downturn.
Breaking down the numbers. Yelp's strong performance in advertising has been attributed to a higher average cost per click (CPC), which was up 14% year-on-year. Higher average revenue per location across services and RR&O categories was also credited for driving the company's success by Yelp bosses.
A change in behaviour. A shift away from brand advertising and towards performance marketing was noted by Yelp bosses. This is because the latter provides marketers a more efficient way to track and monitor ROI, according to the company.
---
Get the daily newsletter search marketers rely on.
---
What has Yelp said? Jeremy Stoppelman, Yelp's co-founder and chief executive officer, praised the company's performance in a statement:
"Yelp's record-breaking top-line second quarter results are a testament to our increased product velocity and consistent execution across the company. For the ninth consecutive quarter, we delivered double-digit growth.
"Net revenue reached a new high driven by record advertising revenue across categories. Self-serve and multi-location accounted for more than half of our advertising revenue for the first time, reaching a milestone that reflects our long-term strategy to drive growth through our most efficient advertising channels."
"As we remain focused on enhancing our already strong product pipeline, we're confident in our ability to gain market share and deliver long term shareholder value."
Deep dive. Read Yelp's full Q2 2023 earnings report in full for more information.
The post Yelp ad revenue rises 14% as advertisers 'shift towards performance marketing'  appeared first on Search Engine Land.
from Search Engine Land https://searchengineland.com/yelp-ad-revenue-performance-marketing-430420
via free Seo Tools