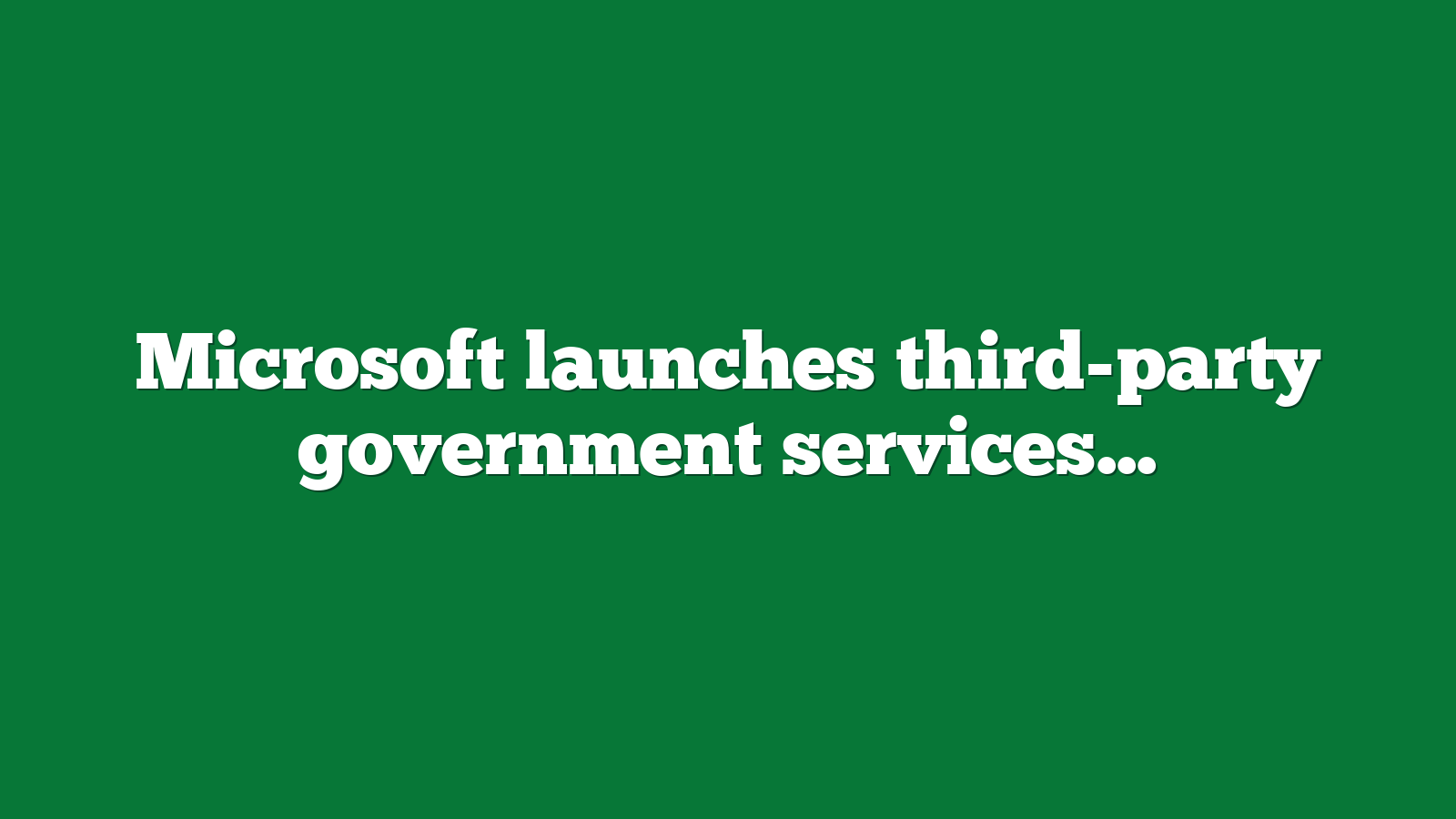 Microsoft launches third-party government services ad pilot
Microsoft is beginning a pilot program to allow advertising by delegated or authorized providers of certain government services with review and pre-approval.
The pilot will be limited to the Microsoft Advertising Search Network and Microsoft Audience Network in the United States. Other markets aren't available at this time.
How it works. During this pilot, Microsoft will only consider the following government products/services unless approved otherwise:
Recreational passes/licenses, which may include hunting or fishing licenses, national park passes, forest passes, among others.
Vehicle registration and title services, which may include registration renewal, replacement of lost titles or tabs/stickers, among others.
Vital records, which may include birth, death, or marriage certificates, among others.
Advertiser participation requirements. To apply for the pilot, the following information will be required from advertisers:
The products/services that they plan to advertise.
A list of states that they'll be targeting for each product/service.
Proof of delegation/authorization for each product/service in the applicable state where they'll be advertising.
Advertisers must comply with all regulatory and licensing requirements for the specific locations where their ads will be served. Additionally, they must comply with all Microsoft Advertising policies.
Why we care. This pilot program may not directly impact advertisers, but the program itself could create new opportunities for targeting and partnership while also ensuring strong privacy and security standards.
The post Microsoft launches third-party government services ad pilot appeared first on Search Engine Land.
from Search Engine Land https://searchengineland.com/microsoft-launches-third-party-government-services-ad-pilot-394912
via free Seo Tools