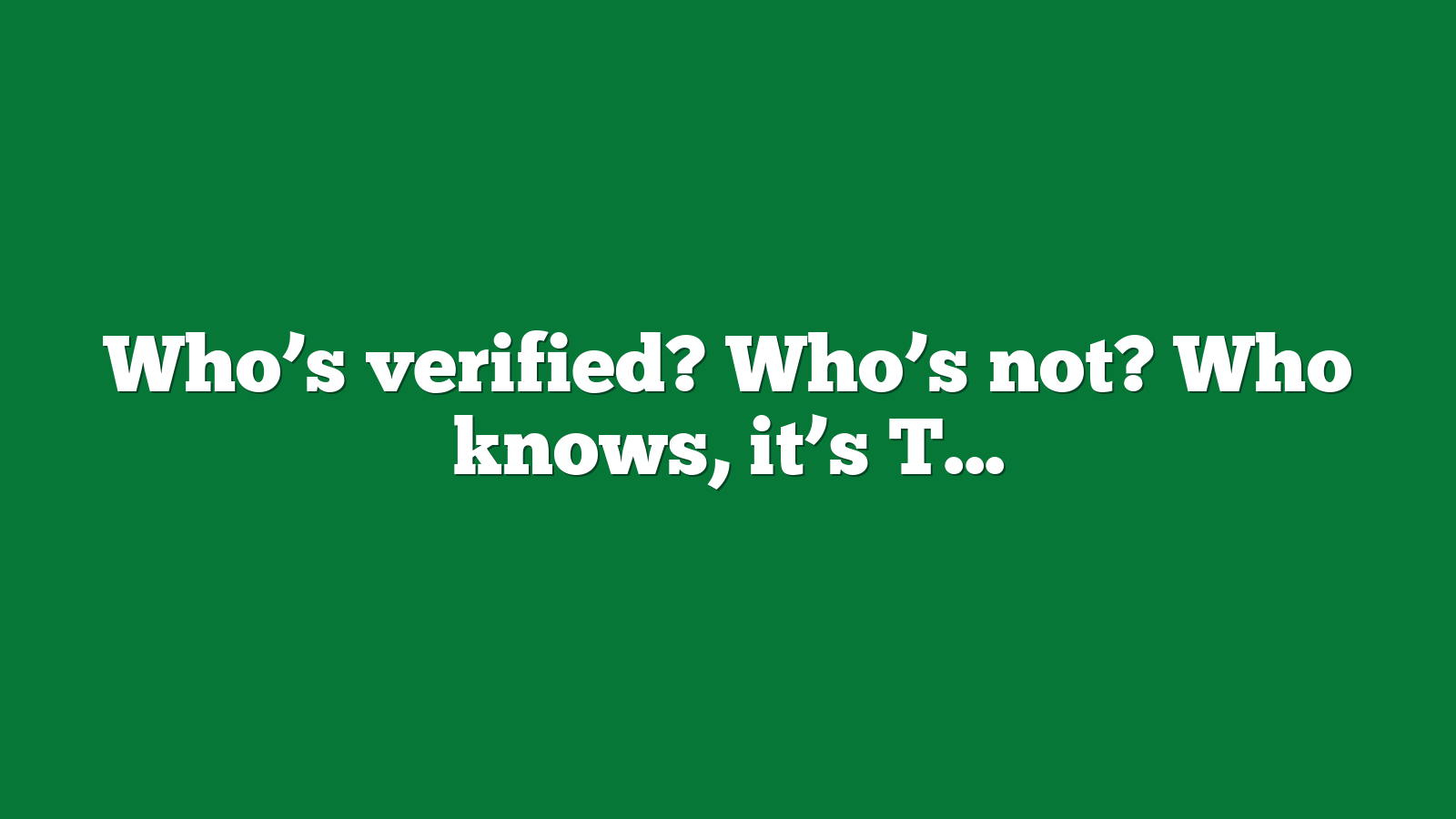 Who's verified? Who's not? Who knows, it's Twitter
Did a Twitter account get a blue checkmark by paying for Twitter Blue or is it a legacy verified account? Right now it's nearly impossible to tell.
Why we care. Twitter's designation for "notable" accounts was supposed to disappear April 1. Some have (e.g., The New York Times lost it) but many others have not yet lost the designation. And with April 15 approaching, Twitter CEO Elon Musk has said that "only verified accounts will be eligible to be in For You recommendations" starting April 15.
What it looks like. On legacy verified accounts you will see the message "This is a legacy verified account. It may or may not be notable. Learn more":
Before April 2, Twitter showed a different message: "This account is verified because it's subscribed to Twitter Blue."
Many search marketers have said they won't pay for Twitter Blue, so they are voluntarily giving up the blue checkmark. Such as Google's Ads Liaison, Ginny Marvin.
"Twitter has been an integral aspect of my professional life for more than a decade," Marvin tweeted. "I don't need a blue check mark for that to continue."
Twitter Blue. About 180,000 U.S. accounts (approximately 290,000 worldwide) had signed up for the $8 per month (or $11 on mobile) service, as of mid-January, according to documents obtained by the Information (warning: paywalled).
The post Who's verified? Who's not? Who knows, it's Twitter appeared first on Search Engine Land.
from Search Engine Land https://searchengineland.com/twitter-verified-account-confusion-395168
via free Seo Tools